Scratches, rust, chipped paint? Bouzinac Industrie makes any kind of aesthetic refurbishment on your steel wheels and gives them a second life.
Thanks to our methods of production, we can wash, sandblast and paint wheel until 57 inches.
For things to be easier, we can, in addition, take over the transportation.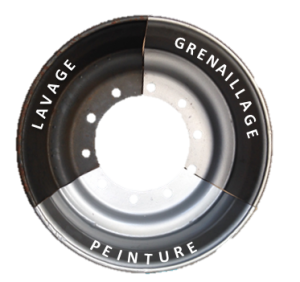 On any Lorry, Earthmoving, handling and Farm steel wheel dimension

Different RAL colours and manufacturer colours available.
For more technical or price information, please contact us.