How and to what extent do you have to worry about your wheels' condition ?
Does the worn wheel condition enable risk-free operation ?
In many occasions, we've been asked these questions.
Bouzinac Industrie, with decades of experience, repairs and monitors earthmoving wheels.
Please find below a short description of our knowledge.
Monitoring and repair operations on earthmoving wheels
As safety devices, the wheels must be checked periodically and monitored all through their life cycle.
Only professionals are able to realize them.
4 NECESSARY STEPS :
1 – Respect for safety measures
2 – Visual monitoring
3 – Related risk assessment
4 – Make an in-depth expertise
Which guarantees does Bouzinac Industrie offer?
Monitoring executed by a skilled personnel.
• A comprehensive report concerning the status of your wheel at the time of the quote.
• Cofrend certified videotape monitoring
• Dye penetrant inspection
• Adapted and certified repair.
• Traceability after repair or refurbishment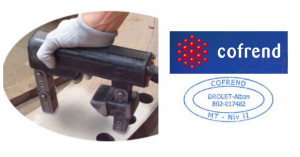 RISK #1: BURST
For wheels being used in extreme conditions
THE PRECAUTIONS TO BE TAKEN
When inflating or deflating
Stay at least 6 meters away from the wheel and never in front of it.
Before unscrewing the nuts
Be sure the tyres are completely deflated.
The machine must not be loaded.
Other operations
Never weld or cut anything on a wheel with an inflated tyre.
Check for cracks on the rim hooks.
Worn and oxidized rings example
Side rings
The wear makes it possible to put a pen into a gutter.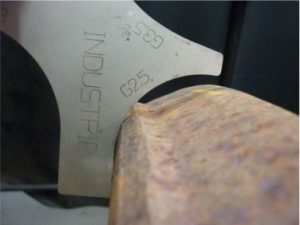 Conical ring check
The wear is on the knurling.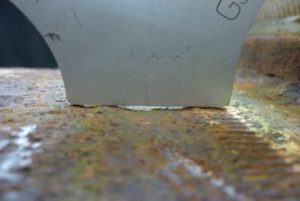 Observations
Wear examples on the side rings.
Consequences :
Foreign objects input.
Tyre bead early wear.
Wear areas on a conical ring
Consequences :
Tyre rotation around the bead.
**Rotation du cercle latéral**.
So risk of tyre twisting.
On the fixed hook, risk of dangerous fracture initiation.
Parts and points that need to be monitored

1-2 : Side rings
3 : Conical rings
4 : Locking rings
5 : Rim
- Worn side rings.
- Worn "knurlings" on conical rings and fixed side.
- "Creeks" on internal and external hooks.
- Distorted locking ring, neither loosened nor rusted.
When do wheels require a professional expertise?
Here are some examples of cracking that didn't lead to leaks but that might cause a burst.
External fixed hook

1 : We can see on this picture a cracking on the hook before the O-ring well.
2 : View of a cracked hook.
When is it recommended to entrust us with an expertise?
Fatigue on safety parts must absolutely be carefully monitored in order to ensure personnel's safety. When replacing the tyre, the checks recommended above are essential.
After a certain number of uses, it is recommended to schedule dye penetrant inspections and videotape monitoring.
A good check will ensure a long life for your equipment.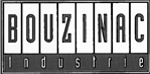 Occasionally
After an incident :
Replace a disc.
Repair a failing element.
Periodically
In case of intensive or unusual use, or on difficult sites.
During monitoring
Dye penetrant inspections.
Videotape monitoring.